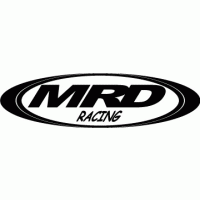 MRD Racing
 were a British team in
FF1M
. They were formed shortly before the
1999 FF1M Season
by Scotsman Marc Downie and took a brilliant driver's championship thanks to Jarno Trulli's efforts. In their 9 season career, MRD raced in 149 Grand Prix, taking 21 wins in those races and two driver's championships [
1999 (Jarno Trulli), 2002 (Fernando Alonso)
].
History
FF1M
Shortly before the 1999 season MRD laid the foundations for their team by signing Repsol to fund their assault on FF1M. They began the 1999 season with Bruno Junqueira and Nick Heidfeld, however, by the second race in Brazil, Junqueira had been replaced by impressive rookie and FF2M champ Jarno Trulli. Their Ferrari engine was particularly strong enabling Heidfeld to score his maiden win at the Austrian Grand Prix, but Trulli went a few better than that. Out of the last six races, Trulli finished all of them on the podium scoring enough points to secure the driver's championship for himself. MRD ended their first season an impressive 3rd ahead of Maestro Motorsports.
The 2000 season began with a lot of promise, with a big money deal with drinks giant Red Bull, 3-time champion Fernando Alonso at the wheel teamed up with Kimi Raikkonen. Despite questionable reliability from the car, Fernando Alonso had a major opportunity to make it two driver's championships in a row for MRD after key runners Schumacher and Trulli retired, but it wasn't meant to be as transmission failure ruined any chance of claiming the title. 4 wins throughout the season secured 2nd place in the constructor's championship for MRD.
The team was looking forward to better fortunes in 2001 as Jarno Trulli returned as a back-to-back champion, supported by rookie Felipe Massa. Unfortunately for MRD and all other Bridgestone runners, the Michelin-equipped teams had a great advantage in the very beginning of the season and until the first in-season test Trulli could only manage 7th and 8th place finishes, well ahead of any other Bridgestone racers. Once the Bridgestones had a chance to catch up, Trulli began to shine brighter taking a win in the 5th round, in Spain. From there on, Trulli won another 3 races and alternated retirements with low points-scoring positions. Ultimately Trulli's incredible work put the team in a very solid 4th place in the championship, a 3-place improvement over its pre-season predictions.
For 2002, MRD, aiming to return to the front, signed a lucrative sponsorship deal with Panasonic, enabling them to sign former champion Fernando Alonso to partner Massa. Alonso's start to the season was electric, winning 3 of the first four races. Fernando then engaged in a battle with Tornado's Juan Pablo Montoya, but the Spaniard drove consistently when it really mattered, finishing races where Montoya had difficulty. Despite not adding to his winning tally, Alonso won the driver's championship convincingly. Massa's season however was a disaster, only scoring 7 points and resulting in only 4th in the constructor's championship for MRD.
Due to Massa's poor performances, he was dropped despite having a contract extension for the 2003 season. Instead, Alonso was joined by Brit Jenson Button. The season however was more of a development season as the MRD-Mercedes was no match for the Dark Wolf, Pedersen and FJR teams. Throughout the season, team boss Marc Downie had refused to develop a turbo for their car, despite the success it gave to the top three teams. As the season progressed, so did both drivers, as Alonso and Button both won a race each in the last two races. MRD ended the season 4th in the constructor's championship.
Alonso remained with MRD for 2004, but was joined by Colombian Juan Pablo Montoya. Having won the last two races of the season, hopes were high for team boss Marc Downie, but the Bridgestone tyres proved to be a handicap. Unlike rivals FJR, MRD's car and engine combination wasn't able to overcome the deficiencies, and throughout the season, Downie was bitterly unhappy with the engine rules as he felt that his turbo powered rivals were getting a huge advantage. Alonso had a strong start to the season with 2 podiums in the first 3 races and MRD were briefly 3rd in the constructor's championship, but that was their peak. They did end up as the highest placed naturally aspirated team, but it was MRD's first winless campaign in their FF1M history.
It was all change for 2005 with Kimi Raikkonen and Heikki Kovalainen making it an all Finnish line-up. Changes to the engine rules and the introduction of a single tyre manufacturer meant that MRD stood a more competitive chance with a very powerful Mercedes engine. Once again, MRD had a strong start to the season with Raikkonen taking 3 podium finishes in the first 4 races including a brilliant win at Imola where he neatly avoided the first lap carnage, but the atrocious reliability of the Mercedes engine had damaged any hopes of remaining in the championship fight with 22 out of 34 retirements. The end result was 5th in the championship, which was actually better than what the paddock predicted pre-season.
For 2006, MRD secured a new sponsor in the form of whiskey giants Johnnie Walker. Fernando Alonso was also reunited with his old team to partner Kimi Raikkonen, repeating the 2000 line-up and making it one of the strongest driver line-ups in the field. Alonso took a victory at the Turkish Grand Prix, his first win since the 2003 United States Grand Prix during his previous stint with MRD, but the car however was no match against FJR and Shannon, and Alonso's win proved to the only one of the season. After a titantic season long battle against veterans Dodgem throughout the season, MRD eventually beat them to 4th in the constructor's championship.
Kimi Raikkonen was retained for a third successive season and had a third successive new teammate in the form of German Timo Glock. Aside from a totally new livery trying to promote green initiatives, the biggest change was Honda replacing Mercedes as MRD's powerplant. As it turned out, the engine proved to be a huge problem. The reliability wasn't too bad, but there was a severe power shortage which came to a head at Hockenheim as MRD failed to qualify. Raikkonen did bounce back in the best possible way with pole position at the Hungaroring, a circuit where power isn't so important, but after experiencing their worst season, MRD announced that he was pulling out of the series.
Results
Year
Engine
Ch. Pos
Races
Points
Wins
Drivers
Ch. Pos
Races
Points
Wins
1999
Ferrari (Works)
3rd
17
126
6
Bruno Junqueria
23rd
1
0
Jarno Trulli
1st
16
91
5
Nick Heidfeld
9th
17
34
1
2000
Ferrari (Works)
2nd
16
120
4
Fernando Alonso
4th
16
73
1
Kimi Raikkonen
6th
16
47
3
2001
Ferrari
4th
17
87
4
Jarno Trulli
4th
17
69
4
Felipe Massa
11th
17
18
2002
Mercedes
4th
16
101
3
Fernando Alonso
1st
16
94
3
Felipe Massa
16th
16
7
2003
Mercedes
4th
16
62
2
Fernando Alonso
5th
16
44
1
Jenson Button
16th
16
18
1
2004
Mercedes V8
7th
17
43
Fernando Alonso
10th
17
27
Juan Pablo Montoya
16th
17
16
2005
Mercedes V8
5th
17
59
1

 Kimi Raikkonen

5th
17
48
1

 Heikki Kovalainen

17th
17
11
2006
Mercedes V8
4th
17
83
1

 Kimi Raikkonen

8th
17
34

 Fernando Alonso

4th
17
49
1
2007
Honda V8
8th
16*
27

 Kimi Raikkonen

11th
16*
20

 Timo Glock

16th
16*
7
MRD failed to qualify for the 2007 German Grand Prix
FF2M
MRD Racing also runs MRD Junior, an FF2M team. The team has competed since 1999 and won a constructor's championship in the 2001 season. 2003 was their last season to date.
Results
Season
Engine
Ch. Pos
Races
Points
Wins
Drivers
Ch. Pos
Races
Points
Wins
1999
Renault
6th
12
42
Toranasuke Takagi
13th
12
20
Oliver Gavin
12th
12
22
2001
Renault
1st
12
141
3
Rubens Barrichello
5th
12
68
2
Mark Webber
3rd
12
73
1
2002
Renault
2nd
12
112
2
Sebastien Bourdais
2nd
12
60
1
Giorgio Pantano
5th
12
52
1
2003
Renault
3rd
12
99
3
Giorgio Pantano
2nd
12
87
3
Tomas Scheckter
18th
12
12
Notes
Community content is available under
CC-BY-SA
unless otherwise noted.