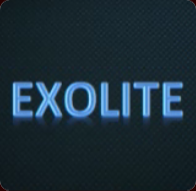 J Racing/ExoliteF1 are a British FF1M Team. They were founded by and run by James Whiteley, a.k.a. JamesF1. They pulled out of FF1M at the end of the 1998 FF1M Season before returning for the 2006 season under the Exolite name for 3 seasons before pulling out of the main series once again. They have also raced in Classic FF1M, taking the Exolite name for 1986 and the Darkfire name for 1987. Throughout their career, J Racing/ExoliteF1 raced in 211 races in the main series, and a further 21 race in Retro FF1M, taking 15 wins courtesy of top drivers such as Ayrton Senna, Damon Hill, Kimi Raikkonen, Alain Prost, Juan Pablo Montoya and Jacques Villeneuve.
History
FF1M
ExoliteF1
ExoliteF1 were part of the original eleven teams that took part in the first season of FF1M. They had an all Brazilian line-up of Ayrton Senna and Felipe Massa. Overall, their first season was successful, despite Massa not scoring any points, Senna took 3 wins and scored 52 points which ended up being 4th in the constructors championship.
Almost everything had changed for the 1989 season as Senna and Massa were replaced by Lewis Hamilton and Olivier Panis. Despite a podium finish for Hamilton at his home race, fortunes took an overall downturn, scoring only 6 points and finishing 10th in the constructor's championship.
Due to holiday reasons, Whiteley was unavailable to organise his team for the 1990 season. But FJR's James Brickles, a good friend off track, threw him a lifeline. He managed to team Damon Hill alongside Lewis Hamilton and power Exolite with Ferrari engines. Ironically, Exolite performed significantly better than FJR in terms of speed and scored two wins, despite an unreliable car. They finished 5th in the constructors, 4 places higher up than FJR.
Damon Hill was maintained for 1991 and was joined by Kimi Raikkonen. Their start to the season was brilliant, with 3 wins in the first 4 races. Another win in Hungary followed, but both drivers caused a furore at the German Grand Prix when they collided with each other, whilst battling for the lead. Despite this, both championships were within reach with 5 races to go. Unfortunately, it wasn't meant to be as their ultra-powerful Ferrari engines became too unreliable and both championships slipped away. Exolite ended the season 3rd.
Both drivers and the Ferrari engines were dropped for 1992 as Exolite drafted in Nigel Mansell, Gerhard Berger and the Ilmor engines. Compared to 1991, 1992 was difficult as the car was still unreliable. The best result throughout the season was Mansell's 2nd place in the Spanish Grand Prix. 8th place was the result for Exolite at the season's end.
J Racing
ExoliteF1 became J Racing when the team entered the 1993 season. Alain Prost and Kimi Raikkonen were brought in to the team in a attempt to rekindle the old magic. Alain Prost's final season in FF1M resulted in two wins whilst Kimi Raikkonen's efforts were valiant, a podium at the Belgian Grand Prix was his best result of the season. J Racing ended the season 6th in the constructor's championship.
It was all change for 1994 as Ferrari engines were replaced by the Mugen Honda powerplant. Damon Hill rejoined the team as he was partnered by Juan Pablo Montoya. The magic seemed to have returned as Montoya took his first win at the San Marino Grand Prix and Damon Hill took two wins for himself. Throughout the season, J Racing renewed their battle with good friends FJR and it only took a point to separate the two teams in favour of J Racing, who ended up 4th.
Although the Mugens remained, the driver line-up was changed again for 1995, with Jacques Villeneuve and Jenson Button heading the challenge. Despite the lack of works support, Villeneuve took an amazing win at the first race. The team performed consistently throughout scoring points at every race bar one. Ultimately, their performance dropped off and J Racing finished the season in 5th place.
More had changed for the 1996, as Gerhard Berger and Pedro Diniz replaced Villeneuve and Button and were now powered by the Works supported Mercedes engine. Their now customary lack of stability had begun to show itself in this season, with only 20 points scored in the season, much less than their previous three seasons. Berger scored the majority of the points, but both driver's effort were only rewarded with 9th in the constructor's championship.
1997 came across with more changes. Unimpressed with the slump in form, Mercedes switched their Works support to the Pedersen team and J Racing were forced to run the customer Mercedes engine. Pedro de la Rosa and Luca Badoer were now the two drivers. They managed 3 points in the first two races, but that's all J Racing would score as they finished the season in the most unenviable position in the championship: 11th and last.
1998 turned out to be J Racing's final season for a while, as Ford engines, Alexander Wurz and Olivier Panis were the main features. As in 1997, J Racing were struggling to get results in the first half of the season, although their speed had improved thanks to impressive drives from Wurz. At the British Grand Prix, Wurz took an outstanding pole position thanks to a wet qualifying session. J Racing then began scoring frequent points in the second half of the season including J Racing's final podium finish at Monza. They ended their final season under the J Racing name 8th in the constructor's championship.
ExoliteF1's Return
During the 2005 season, James Whiteley announced that he would be returning to the FF1M scene under the Exolite name for the 2006 season. His return was welcomed by FJR team boss Brickles, Ajay Motorsports, and Gui Racing's boss Guilherme Cramer, having been out of FF1M for 7 seasons, he would have to adjust to new rules such as pre-qualifying and technologies. The net result was a severely underdeveloped car and failing to qualify for any of the 17 races.
2007 saw 3-time champion Jarno Trulli join the team alongside Scott Speed, as well as being one of the few teams on the grid running their own badged V10 turbo engine. Compared to the previous season, ExoliteF1 vastly improved, making nearly all the races in particular thanks to Jarno Trulli's efforts. The Italian scored all of Exolite's points in the second with a best race result of 6th place, achieved at Imola and Spa.
It was all change in the driver lineup as Sebastien Bourdais and Anthony Davidson teamed up for 2008. The engine philosophy remained the same, running at maximum power whenever possible, and this certainly helped ExoliteF1 to make all races during the season and finish 9th in the constructor's championship, 1 place higher than the season before. By the start of next season, ExoliteF1 had quietly pulled out of FF1M.
Retro FF1M
Classic
James Whiteley took part in the first season of Classic FF1M under the ExoliteF1 name. He signed up Elio de Angelis and Johnny Dumfries to drive the Benetton-BMW. De Angelis had a strong season scoring three 3rd place finishes. He was in contention for the win at a rain-affected German Grand Prix before a collision with Gerhard Berger ended his chances. ExoliteF1 finished 8th in the constructor's championship with de Angelis 7th in the driver's championship.
In the second season, James Whiteley changed the name of his team to Darkfire and recruited Thierry Boutsen and Teo Fabi to drive for them. Despite not scoring any victories during the season, both drivers proved to be solid point scorers and Darkfire had an outside chance of winning the constructor's championship come the final race. They ended 3rd, just 7 points behind 1st placed Gui Racing.
1950
ExoliteF1 also took part in the 1950 FF1M race at Silverstone as part of the 250th race celebration. Yves-Giraud Cabantous and Peter Whitehead drove for the team using the Ferrari chassis. Both drivers finished the race in 6th and 7th place, narrowly missing out on the points but nonetheless, still a good result.
Results
FF1M
Year
Chassis/Engine
Ch. Pos
Races
Points
Wins
Drivers
Ch. Pos
Races
Points
Wins
1988 (M1)
Ford
4th
16
52
3
Ayrton Senna
3rd
16
52
3
Felipe Massa
20th
16
0
1989 (M2)
Ford
10th
16
6
Lewis Hamilton
13th
16
6
Olivier Panis
20th
16
0
1990 (M3)
Ferrari
5th
17
45
2
Damon Hill
6th
17
30
2
Lewis Hamilton
12th
17
15
1991 (M4)
Ferrari
3rd
17
112
4
Damon Hill
3rd
17
62
2
Kimi Raikkonen
6th
17
50
2
1992 (M5)
Ilmor
8th
16
18
Nigel Mansell
10th
16
17
Gerhard Berger
19th
16
1
1993 (M6)
Ferrari
6th
16
70
2
Alain Prost
6th
16
46
2
Kimi Raikkonen
12th
16
24
1994 (M7)
Mugen Honda
4th
16
82
3
Damon Hill
5th
16
52
2
Juan Pablo Montoya
11th
16
30
1
1995 (M8)
Mugen Honda
5th
17
76
1
Jacques Villeneuve
7th
17
50
1
Jenson Button
11th
17
26
1996
Mercedes (W)
9th
16
20
Gerhard Berger
16th
16
17
Pedro Diniz
19th
16
3
1997
Mercedes
11th
17
3
Pedro De La Rosa
22nd
17
1
Luca Badoer
20th
17
2
1998
Ford
8th
17
28
Alexander Wurz
10th
17
27
Olivier Panis
21st
17
1
2006
Ferrari V10
13th
0
0

 David Coulthard

30th
0

 Felipe Massa

27th
0
2007
ExoliteF1 V10
10th
13
11

 Jarno Trulli

14th
13
11
[1] Scott Speed
28th
13
0
2008
ExoliteF1 V10
9th
17
13

 Anthony Davidson

20th
17
4

 Sebastien Bourdais

17th
17
9
Retro
Year
Chassis/Engine
Position
Races
Points
Wins
Drivers
Position
Races
Points
Wins
1950
Ferrari
5th
1
0
Yves-Giraud Cabantous
6th
1
0
Peter Whitehead
7th
1
0
1986 (C1)
Benetton-BMW
8th
10
12
Elio de Angelis
7th
10
12
Johnny Dumfries
20th
10
0
1987 (C2)
ASM Future-Honda
3rd
10
39
Thierry Boutsen
3rd
10
24
Teo Fabi
8th
10
15
Community content is available under
CC-BY-SA
unless otherwise noted.