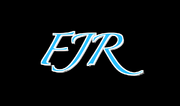 FJR formerly FJ's Fast Squad are a team in FF1M. They have competed in every season of FF1M since its inception. They are managed by Formula James a.k.a Brickles. Their sister team in FF2M is STV Racing.
History
FJR have raced in 419 Grand Prix, taking pole position 37 times, winning 49 races in Masters and Management and a further 5 races in Classic FF1M. FJR have also won 3 constructor's championships [2001, 2004, 2006] and 2 driver's championship [2004 (Jarno Trulli), 2006 (Nico Rosberg)]. Race Winners for the team include Jenson Button, Jean Alesi, Michael Schumacher, David Coulthard, Jos Verstappen, Heinz Harald Frentzen, Mika Hakkinen, Kimi Raikkonen, Nick Heidfeld, Jarno Trulli and Nico Rosberg and Fernando Alonso. The first of these victories was at the 1991 German Grand Prix at Hockenheim with Jenson Button.
FF1M
Trials and Tribulations (Masters Season 1-3)
FJR was one of the original 11 teams who took part in the first season of FF1M, dubbed 1988, although they were known back then as FJ's Fast Squad. Their drivers were Mika Hakkinen and Juan Pablo Montoya. Despite being the latest of the entries, Hakkinen scored a 2nd place in the debut race. However, FJ's unreliable squad would have been a better suited name with 21 retirements out of a possible 32 finishes. They ended the season 9th in the championship with 10 points.
In 1989, Brickles signed Frenchman Jean Alesi in the first of a remarkable 8 season stint with the team. Alongside Alesi was Englishman Johnny Herbert. Their highlights during the season were a double points finish in Monaco and Alesi's 3 podium finishes at Magny-Cours, Monza and Indianapolis. The car got better as the season went on with both cars qualifying in the top 5 in the Japanese Grand Prix. FJR finished 6th in the championship.
Brickles changed his team name to FJR for 1990 and high hopes were predicted with Alesi being joined by Nelson Piquet, but despite a reliable car with only 7 retirements throughout the season, the car was slow and FJR could only manage five 5th place finishes and 12 points which saw them 9th in the championship for the second time in 3 seasons.
The Breakthrough (Masters Season 4-1996)
1991 saw FJR sign 1990 race-winner Jenson Button alongside Jean Alesi. Alesi was close to scoring FJR's maiden win at Imola, but mechanical problems forced him out. It was Jenson Button who scored FJR's first win at Hockenheim, having dominated from start to finish. This was followed by Alesi's maiden victory at Spa. FJR could've mounted a stronger championship challenge had they experienced better reliability in some races.
Having achieved their breakthrough victory, FJR set their sights on winning the championship in 1992. However, Button had left the team and Felipe Massa was signed up alongside Alesi. 1992 proved to be a hit-and-miss season for FJR with a strong start to the season for both drivers before being trounced by Maestro Motorsport. Having led the championship early on, they finished 3rd behind Maestro and M-Sport.
FJR were hopeful of beating the dominant Maestro Motorsport in 1993, retaining both race drivers and securing Renault engines. However, 1993 saw a major slump in form for FJR. Problems were evident in qualifying, which ultimately cost them points in the races. During the season, Massa had a terrifying crash at the Belgian Grand Prix when a collision with Michael Schumacher sent him airborne at Blanchimont. Not for the first time, 9th place was FJR's result in the constructor's championship.
Renault and Massa were ditched for
1994
, and in their places, FJR secured Mugen Honda engines and David Coulthard. AquinoPlus may have dominated the season but Alesi achieved best of the rest status behind both Aquino drivers. FJR also scored a one-two finish at the Luxembourg grand prix, Alesi's third and last win for FJR, but 5th place in the championship was all they could manage thanks to Coulthard's relatively low position in the championship compared to Alesi.
1995 saw more changes to the structure of FJR and their highest prospects in the final season of the 'Masters' era. Coulthard was dropped in favour of 1988 world champion Michael Schumacher. Mugen engines were also dropped in favour of a Works Ferrari engine. A lot of money had been spent by FJR in preparation for this season, but the reality wasn't so rewarding. Fernando Alonso and Renault engines dominated the championship while FJR Ferrari finished 4th. Schumacher did score 3 wins that season but he also spun out of the Austrian Grand Prix on lap 2 having started from FJR's first ever pole position. Alesi's season was more disappointing as he was outpaced by Schumacher and only managed one 3rd place at Monza.
Due to the amount of money spent on the 1995 season, FJR were in financial trouble for 1996 and were restrained with low cost customer Ford engines. Alesi was retained for what would be his last season for FJR, and he was joined by Giancarlo Fisichella. Despite low expectations, FJR turned out to have a good season with frequent points finishes from both drivers in the second half of the season, the main highlight being a podium finish for Alesi at the Belgian Grand Prix, the place where he scored his maiden win for the team. Both drivers finished in the top ten of the championship, and FJR finished 6th in the championship, although Alesi's late retirement from 4th at the last race prevented FJR from securing 5th.
Frontrunners (1997-2000)
It was all change for FJR in 1997 with a new tyre supplier, two new drivers, and the return of the powerful Renault engine. Also returning was Coulthard and he was joined by Dutchman Jos Verstappen, who was impressively consistent in the 1996 season. Despite a slow start to the season, FJR had arguably the fastest car in the second half the season resulting in 6 wins putting them 2nd in the championship. Coulthard's 4 wins helped him to 3rd and only 8 points behind championship winner Damon Hill. Verstappen also had a good season with 2 wins placing him 5th.
With the success of 1997, FJR felt that they could challenge for championship glory in 1998, but a different Scot partnered Verstappen, Allan McNish, although the biggest change was the loss of Works support from the Renault-derived Mecachrome engine. With 3 races left, McNish and Verstappen contributed enough points for only 7th in the constructors. As a result, McNish was dropped in favour of Heinz-Harald Frentzen. This turned out to be a masterstroke as the German managed 3 podiums in 3 races including an impressively dominant drive at the last race. Frentzen help to elevate FJR to 4th in the constructor's championship, a happy end to a generally disappointing season.
Frentzen was retained for the 1999 season and Mika Hakkinen had replaced Jos Verstappen. They also had a Works engine deal with Peugeot, so prospects were high for FJR, even being billed as the favourites by the paddock. Frentzen showed that he had lost none of his speed by winning the first two races and pulling off a cheeky triple overtake at the Austrian Grand Prix. Hakkinen was also quick and won 2 races in the season, but reliability was an issue for FJR. 5 wins put them 2nd in the constructor's championship, not far behind Gui Racing.
2000 saw an all-German driver line-up for FJR as Michael Schumacher returned to the team to partner Frentzen. Schumacher's arrival didn't bode well for Heinz-Harald, as he had a number of collisions with other drivers in the beginning of the season. He did however score a brilliant win in the wet at the Brazilian Grand Prix. Schumacher had a better season than Frentzen, so much in fact that Michael was in contention for the championship despite an inferior car relative to Gui Racing and MRD. But reliability gremlins struck the German when he was in position to win the championship at a highly dramatic Japanese Grand Prix. The constructor's championship had already been decided as FJR finished 3rd behind Gui Racing and MRD Racing.
Championship Years (2001-2006)
2001 saw many rule changes and FJR were quick to sign the returning Renault engines. To maximise the Renault engine, FJR recruited Ricardo Zonta to specifically develop the engine throughout the season. Schumacher was joined by Kimi Raikkonen, who had been the best qualifier in 2000. The FJR was a slightly more reliable car than Pedersen, and a slightly quicker car than Gui Racing, but both drivers made crucial mistakes at certain races. Despite these mistakes, Raikkonen and Schumacher took two wins apiece and had a particularly strong second half of the championship. Although Raikkonen narrowly missed out on the drivers championship by just 4 points, he and Schumacher took FJR to their first ever constructors championship by a single point from Pedersen.
Raikkonen and Renault were retained for 2002, but Schumacher was replaced by another German: Nick Heidfeld. After winning the constructor's championship, FJR's last box to tick was the driver's championship. Despite two dominant victories in Brazil (Heidfeld) and Monaco (Raikkonen) and having the most reliable car, FJR's focus was on next season as they were developing their own car, and as a result, their performance had faded dramatically and ended up 5th in the constructor's championship. Both drivers also had their low moments. Kimi was penalised for causing a collision at Hockenheim, while Heidfeld's performance generally deteriorated as the season progressed. They finished 5th and 10th respectively.
Both drivers were retained for 2003, and as their own car technology had finished, FJR were hoping that their unique approached would pay off. Despite having relatively good reliability, they were no match for the highly advanced Dark Wolf and the Pedersen team in the first half of the season. FJR then used their own car to maximum advantage with a dominant 1-2 at Hockenheim, a circuit which ironically should have favoured the turbo runners with its long straights. FJR then developed their own turbo and won again at Monza, but their speed cost them their reliability, finishing only twice out of a possible ten finishes in the last five races. Raikkonen and Heidfeld finished the season 4th and 10th and like 2002, both scored one win each.
Raikkonen departed FJR for Gui Racing in 2004, and Jarno Trulli took his place at FJR alongside Nick Heidfeld. FJR's main focus of pre-season was improving the reliability of the turbo and it paid off with only four mechanically related retirements throughout the season, all from Heidfeld. Despite the paddock view that their Bridgestone tyres were inferior compared to the Michelins, Trulli was more than fast enough to take six out of seven wins for FJR including an inspiring performance at Monza. With the opportunity to win the championship, Trulli's fuel strategy appeared to be very conservative, going a long way into the race. Once he pitted for fuel and fresh tyres though, his performance was spectacular. He went from 6th with 10 laps to go to take the lead from Coulthard on the last lap, taking his third championship and a maiden drivers championship for FJR. Heidfeld took a very close 3rd and like his previous two years at FJR, scored one win, this time at the British Grand Prix.
Thanks to the success of 2004, FJR remained largely unchanged in 2005, only their Bridgestones were gone and Pirelli had become the sole tyre supplier. The new engine rules played into the hands of the normally aspirated engines of Pedersen and Gui Racing, and so FJR had a difficult job balancing speed and reliability in his turbo. 3 double retirements in the early stages of 2005 heavily compromised his approach. The two drivers didn't help things to much either as an engine failure for Trulli in Canada caught Heidfeld out and the German broke his front wing against the smokey Italian. On FF1M and FJR's 300th race at Indianapolis, Trulli took advantage of Pedersen's questionable reliability and took the win. Overall however, their championship defences were unsuccessful as FJR finished 4th in the championship, with Trulli's win being the only one of the season.
There were major changes for the FJR team in 2006; Petronas became their main sponsor as Mild Seven left for Shannon Racing, both drivers were replaced by up and coming young drivers, Nico Rosberg and Heikki Kovalainen, and their Renault turbo was replaced with a normally aspirated BMW engine in the hope for better reliability. Fortunately, FJR didn't have to endure pre-qualifying, a new feature for the 2006 season. The BMW engine proved to be reliable in the first three races and Rosberg even managed a podium in Malaysia. After the first mid-season test however, Nico was on fire with pole position, fastest lap, and victory at Imola. He followed that up with wins at Nurburgring and Monaco, and eventually became embroiled in a championship battle with Shannon's Vitantonio Liuzzi. The same couldn't be said for Kovalainen, poor results led to his dismissal after Canada. Test driver Vitaly Petrov was trialled out for 4 races before Gui Racing's Michael Schumacher unexpectedly became a free agent and took the Russian's place for what proved to be the German's final 4 races in his illustrious career. His impact was immediate, winning first time out in Singapore and preventing Liuzzi from taking maximum points after Rosberg's retirement. Nico's remaining two victories of the season, Monza and Suzuka, were both affected by spins on the final lap but fortunately for him, he had enough of a lead to rejoin and hold on for the win. For the championship battle, it went down to the last race, and only a win for rival Liuzzi and retirement for Rosberg would lose him the championship. Schumacher however, was on top form, playing bridesmaid for his teammate and winning his final ever FF1M, guaranteeing Rosberg the drivers championship and helping FJR to their 3rd constructors title in 6 seasons.
The Decline (2007-2011)
After Schumacher's retirement from FF1M, Ricardo Zonta was recruited to team up alongside world champion Rosberg in the BMW engined FJR for the 2007 season. The season started off well with a victory in the first race of the season for Rosberg, holding off Dark Wolf's Sebastian Vettel in the closing stages. He followed this up with pole position in the next round in Malaysia, but lap 2 was when things started to go wrong with mechanical failure forcing him out of the lead. He only appeared on the podium another 4 times and couldn't defend his championship. Having been out of FF1M for a while, Zonta's season was steady with 3 podium finishes. Thanks to the season long slump, FJR eventually finished 5th in the championship.
For 2008, Fernando Alonso was to partner Nico Rosberg after Ricardo Zonta announced his retirement the season before. The BMW engines were replaced with FJR's own turbo-powered machine, 1 of only 3 teams to run such an engine in a grid that contained a record 15 teams. Alonso settled in well at FJR, taking 3 wins during the season. The first of these wins at the San Marino Grand Prix was particularly significant as it was the 50th recorded win for the FJR name (The 2008 season ran between the 1987 and 1988 classic FF1M seasons where FJR scored victories). To date, the 2008 Brazilian GP was the last time an FJR started from pole position. By comparison, Rosberg's season was an unmitigated disaster, failing to score in the first 9 races. This forced Brickles to take urgent action, bringing in Alexander Wurz for the final 8 races. Despite being race rusty, he managed to score 10 points including an impressive 4th place at Suzuka. But the turmoil regarding the 2nd driver meant that FJR could only manage 4th in the championship.
All was different in the 2009 driver line-up, as FJR poached Robert Kubica and Felipe Massa from Gui Racing. With more new rules in place, the team were hopeful for a return to championship challenging ways, but unfortunately, the season was a disaster, with both drivers suffering from very poor reliability, mostly thanks to their KERS system. For example, Massa lost a probable win in Bahrain when his car overheated, and Kubica's gearbox cost him 2nd place at Imola. The nadir was the United States GP, where FJR failed to qualify thanks to their harder tyres costing them raw speed. They ended the championship 3rd behind the dominant Shake n Bake and Tornado, but for the first time since the 1996 season, FJR failed to win a race.
In a desperate effort to try and get back to winning ways, FJR signed Jenson Button to partner promising youngster Romain Grosjean for 2010. Button had won 4 races in 2009, which was 4 more than what FJR managed. Despite a good start to the season with two podiums for Button and Grosjean displaying some good overtakes, the car proved to be just as unreliable as before despite the banning of many technologies, with less than a 50% finishing percentage. They ended the season in a rather flattering 4th after edging out a very close midfield battle where 4th through to 10th were separated by just 19 points, and Grosjean impressively outscored Button by six points despite one more race retirement than the former world champion.
Grosjean was retained for 2011 with an option to extend his stay into 2012, but he was joined by Kimi Raikkonen, who last drove for the team in the 2003 season. With the banning of teams building their own engines, FJR returned to the Renault power on a Works deal. The poor reliability experienced in previous seasons had been fixed, but there was a new problem. The car was uncompetitive, and the best result all season was one 3rd place, achieved by Raikkonen at Hockenheim. Grosjean in particular struggled with the normally aspirated set-up and only amassed seven points all season. The team finished a very poor 7th come the end.
Modern Era
Both drivers were retained for 2012, but they now had Honda power at their disposal. The team had a productive pre-season with test driver Kevin Magnussen setting some very competitive times, and come the first race, FJR were competitive. In the 3rd race of the season at Long Beach, Raikkonen scored a brilliant win in changeable conditions from 8th on the grid, FJR's first race win since Fernando Alonso at the 2008 German GP. After this race however, the car had become unreliable again, with Kimi suffering four mechanical related retirements in the first half of the season. Grosjean was a lot happier with his car compared to 2011, and took his first ever podium in Monaco, followed by another at the next race in Canada and later a career best 2nd place finish at Hungary. Despite Raikkonen winning FJR's only race of the season, Grosjean managed to score nearly double the points that his Finnish teammate tallied up. Overall, 2012 started off with high hopes of competing for the title with a competitve driver lineup but as the season developed, the FJR dropped back after potentially swinging full focus towards 2013.
For 2013, FJR managed to fork out the signature of triple world champion Lewis Hamilton and to partner him, rookie Esteban Gutierrez. The Yorkshire-based team will also feature an upgraded Mugen Honda engine with works team status. Despite showing very strong pace in the opening races, an unreliable car cost Hamilton two podium finishes including a possible win in an incident-packed Australian Grand Prix. That pretty much set the tone for the whole season as both drivers' seasons were littered with mistakes, contact with other drivers, unscheduled pitstops, starting on the wrong tyres, and as the season developed, an uncompetitive car. Gutierrez was the only driver who failed to score a single point before he was dropped with four races remaining.
Retro FF1M
Classic
FJR also competes in the classic FF1M seasons. The first season, labelled as 1986, ran over ten races as Brickles signed Gerhard Berger and Thierry Boutsen to run on the McLaren chassis with the TAG-Porsche engine. Berger took two wins at Imola and at a chaotic rainy race Hockenheim, and was in contention for the championship at the last race, but lost out to Prost and Senna. FJR finished 2nd in the constructor's championship.
The second season (1987) saw a complete makeover for FJR; swapping the white and red livery for an all blue shade, Ferrari engines, and two new drivers, Alessandro Nannini and Andrea de Cesaris. Results weren't as fruitful as the season before and as a result, FJR dropped down to 6th in the constructors championship. Nannini however managed to secure one win at Suzuka.
Gerhard Berger returned to FJR for the 1988 season to team up with Martin Brundle in the Arrows chassis with Honda engines. It was a solid partnership with both drivers scoring on a regular basis. Berger took another win at Hockenheim and Brundle managed to surprise the FF1M paddock by winning at Monza after Riccardo Patrese blew an engine with 13 laps to go. By the final race, the driver's championship was out of the question, but thanks to the virtue of having two drivers capable of scoring points, FJR were 3rd in the constructors and with an outside chance of the constructors championship (14 points behind with 15 on offer). They couldn't overhaul Shake n Bake, but they did managed to overtake Andy Racing for 2nd.
1950
FJR has also raced in the 1950 FF1M race at Silverstone as part of the 250th race celebration. Louis Rosier and B. Bira drove for the team using the Cooper chassis, but both drivers failed to reach the points, finishing 9th and 14th respectively
Results
FF1M
Year
Chassis/Engine
Ch. Pos
Races
Points
Wins
Drivers
Ch. Pos
Races
Points
Wins
1988 (M1)
Mugen
9th
16
10
Mika Hakkinen
9th
16
9
Juan Pablo Montoya
18th
16
1
1989

(M2)

Ferrari
6th
16
35
Jean Alesi
8th
16
29
Johnny Herbert
14th
16
6
1990

(M3)

Ford
9th
17
10
Jean Alesi
15th
17
4
Nelson Piquet
14th
17
8
1991

(M4)

Mercedes
4th
17
93
2
Jean Alesi
8th
17
40
1
Jenson Button
4th
17
53
1
1992

(M5)

Ilmor
3rd
16
84
1
Jean Alesi
7th
16
51
1
Felipe Massa
8th
16
33
1993

(M5)

Renault (W)
9th
16
27
Jean Alesi
15th
16
15
Felipe Massa
16th
16
12
1994

(M6)

Mugen Honda
5th
16
81
1
Jean Alesi
3rd
16
56
1
David Coulthard
12th
16
25
1995

(M7)

Ferrari (W)
3rd
17
91
3
Jean Alesi
13th
17
18
Michael Schumacher
3rd
17
73
3
1996
Ford
6th
16
48
Jean Alesi
9th
16
25
Giancarlo Fisichella
10th
16
23
1997
Renault (W)
2nd
17
150
6
David Coulthard
3rd
17
86
4
Jos Verstappen
6th
17
64
2
1998
Mecachrome
4th
17
75
1
Jos Verstappen
9th
17
33
Allan McNish
14th
14
16
Heinz Harald Frentzen
11th
3
26
1
1999
Peugeot (W)
2nd
17
134
5
Heinz Harald Frentzen
4th
17
76
3
Mika Hakkinen
6th
17
58
2
2000
Peugeot (W)
3rd
16
113
3
Heinz Harald Frentzen
8th
16
37
1
Michael Schumacher
3rd
16
76
2
2001
Renault
1st
16
141
4
Michael Schumacher
4th
16
65
2
Kimi Raikkonen
2nd
16
78
2
2002
Renault
5th
16
92
2
Kimi Raikkonen
5th
16
62
1
Nick Heidfeld
10th
16
30
1
2003
Renault
3rd
16
81
2
Kimi Raikkonen
4th
16
52
1
Nick Heidfeld
10th
16
29
1
2004
Renault V10
1st
17
168
7
Nick Heidfeld
3rd
17
52
1
Jarno Trulli
1st
17
116
6
2005
Renault V10
4th
17
74
1
Jarno Trulli
6th
17
41
1
Nick Heidfeld
9th
17
33
2006
BMW V8
1st
17
155
7
Nico Rosberg
1st
17
119
5
Heikki Kovalainen
16th
9
13
Vitaly Petrov
N/A
4
0
Michael Schumacher
7th
4
39*1
2
2007
BMW V8
5th
17
79
1
Nico Rosberg
5th
17
51
1
Ricardo Zonta
9th
17
28
2008
FJR V10
4th
17
83
3
Nico Rosberg
13th
9
10*2
Alexander Wurz
15th
8
10
Fernando Alonso
3rd
17
73
3
2009
FJR V10
3rd
17*3
71
Robert Kubica
8th
17*3
43
Felipe Massa
6th
17*3
28
2010
FJR V10
4th
18
60
Jenson Button
11th
18
27
Romain Grosjean
9th
18
33
2011
Renault V8
7th
17
40
Kimi Raikkonen
9th
17
33
Romain Grosjean
18th
17
7
2012
Honda (C)
4th
17
82
1
Kimi Räikkönen
9th
17
28
1
Romain Grosjean
5th
17
54
2013
Mugen Honda (W)
 Lewis Hamilton
 Esteban Gutierrez
*1 - 15 points were scored in the first 11 races while driving for Gui Racing.
*2 - 10 points were scored in the final 8 races while driving for Dark Wolf.
*3 - There were 18 races in the 2009 season but FJR failed to qualify for the United States Grand Prix.
Classic
Year
Chassis/Engine
Position
Races
Points
Wins
Drivers
Position
Races
Points
Wins
Louis Rosier
9th
1
0
1950
Cooper
6th
1
0
B.Bira
14th
1
0
1986 

(C1)

McLaren/TAG
2nd
10
43
2
 Gerhard Berger
3rd
10
41
2
 Thierry Boutsen
15th
10
2
1987 (C2)
LeClerc/Ferrari
6th
10
23
1
 Alessandro Nannini
4th
10
22
1
 Andrea de Cesaris
17th
10
1
1988 (C3)
Arrows/Honda
2nd
16
65
2
 Gerhard Berger
4th
16
42
1
 Martin Brundle
7th
16
23
1
STV Racing
STV Racing are run by Brickles in FF2M starting in Season 2.
Results
FF2M
Season
Engine
Ch. Pos
Races
Points
Wins
Drivers
Ch. Pos
Races
Points
Wins
1998
Mugen Honda
1st
8
91
4
Heinz Harald Frentzen
2nd
8
71
4
Pedro De La Rosa
8th
8
20
1999
Renault
2nd
12
131
2
Pedro De La Rosa
3rd
12
66
1
Marc Gene
4th
12
65
1
2000
Renault
1st
12
130
6
Cristiano Da Matta
1st
12
87
6
Oliver Gavin
17th
7
8
Ricardo Zonta
10th
5
35
2001
Renault
3rd
12
119
5
Ricardo Zonta
1st
12
107
5
Toranasuke Takagi
16th
12
12
2002
Renault
1st
12
162
7
Alexander Wurz
1st
12
104
5
Enrique Bernoldi
3rd
12
58
2
2003
Renault
2nd
12
128
6
Christijan Albers
3rd
8
61
3
Justin Wilson
6th
4
44
3
James Courtney
12th
12
23
2004 (Asia)
Mecachrome
6th
8
47
2
Timo Glock
9th
8
18
1
Christian Klien
7th
8
29
1
2004 (Europe)
Mecachrome
4th
8
62
1
Timo Glock
4th
8
36
1
Christian Klien
9th
8
26
2005 (Asia)
Renault
3rd
8
70
1
Robert Kubica
1st
8
57
1
Adam Carroll
15th
8
13
2005 (Europe)
Renault
4th
8
61
Tiago Monteiro
5th
8
41
Nicolas Lapierre
10th
8
20
2006 (Asia)
Renault
2nd
10
95
2
Robert Doornbos
18th
10
5
Neel Jani
3rd
10
90
2
2006 (Europe)
Renault
2nd
19
100
5
Neel Jani
4th
9
49
2
Clivio Piccione
19th
10
6
Vitaly Petrov
13th
11
19
1
Heikki Kovalainen
8th
8
26
2
Community content is available under
CC-BY-SA
unless otherwise noted.