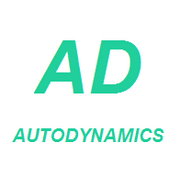 Autodynamics were an Australian FF1M team that raced in two seasons, although thanks to the pre-qualifying system, they only took part in 11 races out of 35 entries.
FF1M History
2008
Autodynamics were part of a record 15 teams that took part during the 2008 season, and they opted for a contrasting driver line-up with multiple race winner and championship contender during the 2006 season, Vitantonio Liuzzi, and Spanish novice, Javier Villa. They would be powered with naturally aspirated Renault V8 engines.
As a brand new team alongside GR Motorsports, their car was underdeveloped compared to the others, and this crippled them throughout the season as they failed to qualify for all 17 races.
2009
Nevertheless, the team were around for the following season as part of a 13-team line-up, and the team recruited fellow Australian, Mark Webber, to partner Liuzzi, with Villa assuming the role of test driver. The team switched to Ferrari engines for this season, but it was the brand new aerodynamic regulations which meant that they stood a much better chance of making it into races.
Although they failed to qualify for the first four races, they finally participated in their first FF1M race at the Spanish Grand Prix, where Liuzzi utilised the super soft tyres to qualify an excellent 6th. The super softs weren't a particular good race tyre however and the Italian would drop down to 10th come the end, while Mark Webber spun out at the Senna chicane. At Monaco, Webber qualified up in 7th but retired with a suspension problem, while Liuzzi was in 9th, albeit five laps down on eventual winner Kimi Raikkonen.
After two more races where the team failed to qualify, the team experienced a breakthrough in Austria, where after qualifying 4th, Mark Webber made a two-stop strategy work to finish 6th and scored the team's first ever points. More was to come for the Australian in Hungary where Webber converted a front-row start into a 5th place, despite a difficult opening to the race.
One more points finish would await the team at the United States Grand Prix, FF1M's only visit to the Sonoma Raceway, courtesy of 7th for Mark Webber. The team would compete in one more race at Brazil before failing to qualify for the Japanese Grand Prix. With the AFIA announcing that entries for the 2010 season would be restricted to 11 teams, effectively abolishing pre-qualifying, Autodynamics decided not to submit an entry for the following season.
Results and Statistics
Year
Engine
Ch. Pos.
Races
Points
Wins
Drivers
Ch. Pos
Races
Points
Wins
2008
Renault
15th
0/17
0
0
Vitantonio Liuzzi
29th
0
0
0
Javier Villa
30th
0
0
0
2009
Ferrari
11th
11/17
9
0
Vitantonio Liuzzi
19th
11
9
0
Mark Webber
27th
11
0
0
FF2M
Autodynamics have also competed in FF2M under the team name Autodynamics Jr for two seasons in the main series and one season in the Asia series. Here, they have recorded two wins courtesy of Edoardo Mortara and Javier Villa during the 2009 season, three fastest laps during the same season, and a further two in the 2008 season courtesy of Mortara and Roldan Rodriguez.